What:
 Ano Nuevo
When: March 16, 2019
Where: Ano Nuevo State Park (https://www.parks.ca.gov/?page_id=523)
Who: All Troop 33 Scouts
Cost: $10
Details
Elephant Seal Guided Walks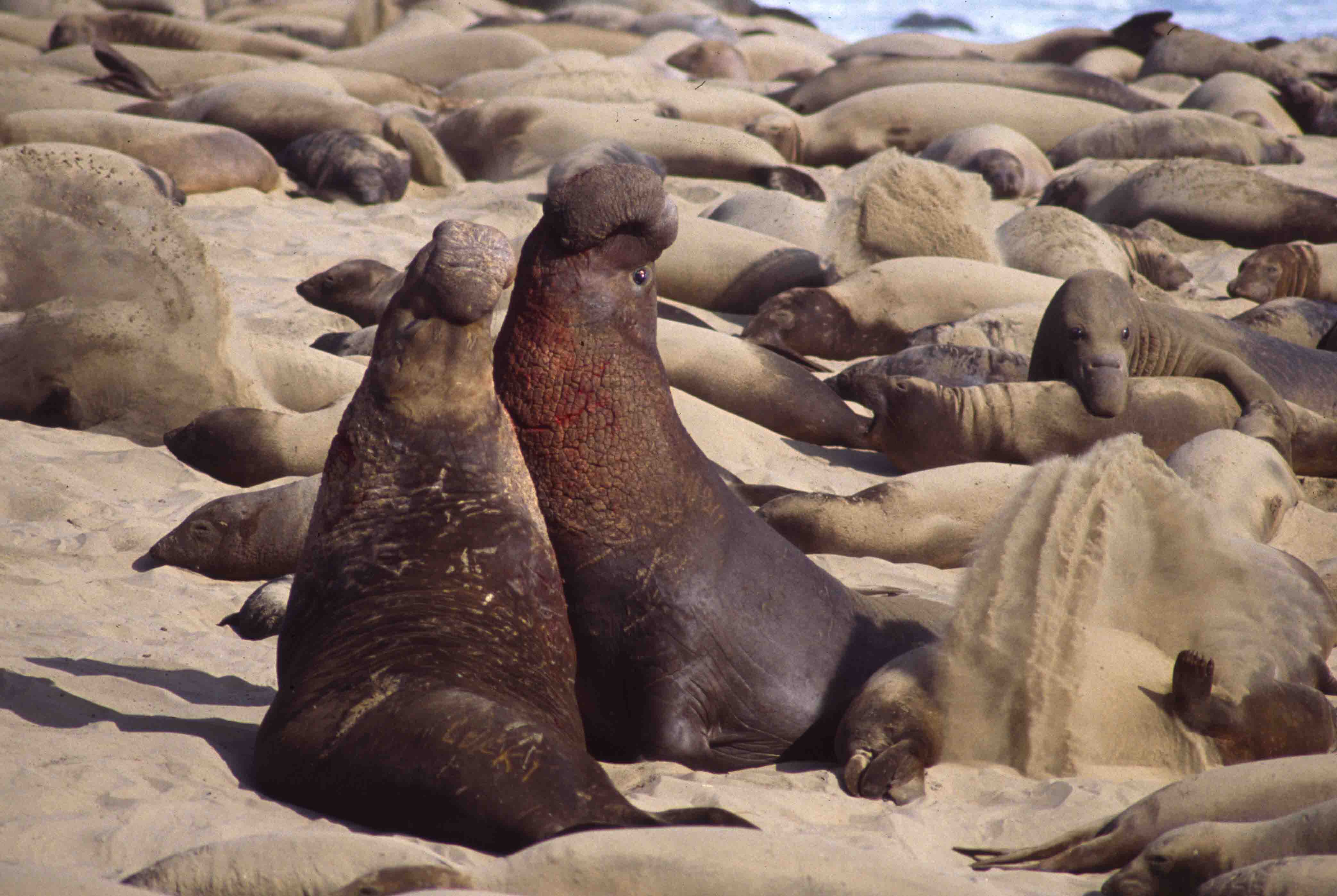 During the breeding season daily access to the Natural Preserve is available only via guided walks. This is the time when male elephant seals battle on the beaches for the right to mate and the females give birth to their pups on the dunes. Most of the adult seals are gone by early March, leaving behind the weaned pups who remain through April. These popular three-to-four mile hikes are considered moderate with varied terrain inlcuding sand dunes. The tour takes about 2.5 hours.
Troop 33 has reserved 2 time slots (10:00 and 10:15 am). Our group will travel together in parent cars, and split into 2 groups for the hikes
We will need parent drivers/ chaperones for this event.
Agenda
8:00 AM meet at LAUMC
Drive to Ano Nuevo State Park
10:00 and 10:15 AM Guided hike reservations
12:30 - 12:45 PM Tour completes
2:00 PM Arrive LAUMC (approximate)


Roster
Add roster gadget here.